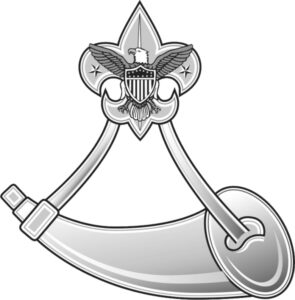 April 19-21, 2024
Cub World
May 3-5, 2024
Camp Friedlander
The course will be conducted over two weekends, three days each, starting Friday evening at 7PM and continues through Sunday afternoon.
A maximum of 48 participants will be allowed to register for this course. A standby list will be maintained of individuals who have registered for available slots.
$300 per participant due by March 15th, 2024.
A $50 deposit is due at registration; deposits are non-refundable/transferable.
Experience the Adventure of Powder Horn
Powder Horn is a resource course designed to introduce adult leaders and youth ages 14 and older to the exciting resource possibilities for their unit. Creativity and variety play a role in this experience, with a goal for participants to leave the Powder Horn course with a list of ideas to help their program in addition to contacts and resources needed to implement then in exciting and challenging ways!
This is a resource course designed to help the unit provide an interesting and exciting program for older youth and adult leaders. This course will give the unit the tools and resources needed to safely conduct outdoor high adventure style activities.
Objectives of Powder Horn
After completing the course, participants should have sufficient introductory information to:
Provide a robust outdoor program using a variety of resources.
Identify resources and consultants for high adventure activities.
Apply the health/safety requirements and the rules/regulations of the Boy Scouts of America to outdoor programs.
A minimum of 12 electives for introductory instructions will be chosen from this list:

Astronomy, Backpacking, Canoeing/Kayaking, Climbing, Cold Weather Camping, Conservation, COPE, Cycling, Emergency Preparedness, Geo-caching, Leave No Trace, Orienteering, Outdoor Ethics, Rappelling, Scuba, Snorkeling, Shooting Sports, Wilderness First Aid/Survival, Wildlife/Ecology/Plants
Qualifications
To participate in Powder Horn:
Must be a BSA registered adult or youth at least 14 years of age
Interested in experiencing a unit level, high adventure program
Adults must be trained for their position
Complete Sections A, B, and C in the Annual Health and Medical Record Physical in a Backcountry Environment
All participants must complete:

Youth Protection Training, Hazardous Weather, Safety Afloat, Safe Swim Defense, Climb on Safety
Questions?
Chris Guay, Course Director
guay.cb@gmail.com  |  513.652.6597
Michelle Byrne, Program Administrator
michelle.byrne@scouting.org  |  513.577.7686