Cub Scout Leader Training
Cub Scout Leader Training
As a Cub Scout leader, and a mentor for the youth in our community, you will find Scouting to be a fun and exciting program for you and your Scouts. The training program of the Boy Scouts of America will provide you with all the basic tools needed to be successful in your leadership position, along with continual opportunities to refine your skills, as you become comfortable in delivering a quality Cub Scouting program.
Cub Scout Leader Basic Training
Cub Scout leaders are considered trained and eligible to wear the official Trained emblem once they have completed:
1. Youth Protection Training online at my.Scouting.org, and
2. Leader Specific Training for their position:
Basic Leader Training Course Descriptions:
Cub Scout Leader Training provides the specialized knowledge a new leader needs to assume a leadership role. Cub Scout Leader Training provides the specialized knowledge a new leader needs to assume a leadership role. The Den Leader Position-Specific Training course provides Cub Scout den leaders with the basic information they need to conduct successful den meetings. The Cubmaster and Assistant Position-Specific Training course is intended to provide Cubmasters and assistant Cubmasters with the basic information they need to conduct successful pack meetings. The purpose of the Pack Committee Challenge – Pack Committee Position-Specific Training is to familiarize pack committee members with the various responsibilities of the individual members of the committee as well as the committee as a whole. The goal is to help each pack committee work as a team to improve the Scouting experience for adult and youth members. These trainings are offered online at my.Scouting.org, at Cub Leader Pow Wow in November, University of Scouting in February, and taught by the district training team.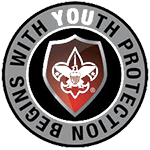 Youth Protection Training (YPT) is required for all new registered leaders and must be retaken every two years to maintain registration. YPT is designed to keep our youth safe from abuse. Participants learn the Boy Scouts of America's Youth Protection Guidelines, signs of abuse, and how to report suspected abuse. Every registered leader must take Youth Protection Training online. A login is required, but anyone may create a user account and view the courses. Registered members of the BSA may provide their member numbers (as part of the user profile) to receive credit. Adults attending day camp or resident camp must also take Classroom Facilitated YPT. Find a Classroom Facilitated YPT course near you.
Additional Cub Scout Training Opportunities
BALOO (Basic Adult Leader Outdoor Orientation) is a course designed as an introduction to the Cub Scout outdoor program for those leaders who are interested in adding a camping component to their pack activities. BALOO is an instructor-led course, which is conducted at the council level. BSA's Cub Scout level camping policies will be taught, along with the necessary tools to help units carry out a successful camping experience. Completion of this course is mandatory for at least one adult on a pack overnighter. 
Find a course
 near you.